Best Of Lake Oconee Living!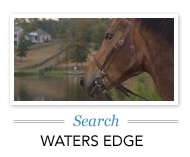 Jamie is Your Best Local Lake Oconee Area Real Estate Connection!  
Get a knowledgeable, positive, helpful partner for buying or selling Lake Area Property: 
Serving the Lake Country Area of Lake Oconee & Lake Sinclair Since 1994 
Trusted Reasource for Answers about the Buying and Selling process 
Innovative marketing strategies + Multiple Websites 
Expertise about Gated Golf Communities and Neighborhood Features 
Certified and Experienced in Foreclosure and Short Sale Transactions 
Access to ALL Properties and the Ability to Target MLS Home Searches 
Strong Negotiation Skills 
Support through the Closing and Beyond 
Check Out My Blog "Lake Oconee Gossip" and follow me on Facebook, Twitter and YouTube!